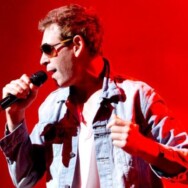 Acoustic Evening with Matisyahu
Grammy nominated recording artist Matisyahu returns to the road in early 2013 for a limited run of special "Acoustic Evening With Matisyahu" performances. 

The "Acoustic Evening with Matisyahu" will provide fans with a unique, in-depth look at the creation and background of Matisyahu's most recent album, Spark Seeker, as well as his entire catalogue of music, including hit songs "One Day", "King Without A Crown", and fan favorite "Jerusalem".  It will provide fans an opportunity to ask the artist questions, as well as an intimate setting for Matisyahu to tell stories of his artistic and spiritual journey.