About
The Texas Music Theater

Located in downtown San Marcos, the Texas Music Theater is a world-class listening room with state of the art acoustics, two levels, three full bars, box and premium seating and standing room for up to 1,000 music fans. For most shows we limit our audience to a comfortable level.

While keeping the character of the 70-year-old building on the historic downtown San Marcos square intact, the owners of The Theater created a listening room, on the crossroads of the music scene – only 25 minutes south of downtown Austin, The Live Music Capital of the World; 20 minutes north of Gruene Hall, the oldest dancehall in Texas; and right around the block from one of the epic landmarks of Texas Country Music, Cheatham Street Warehouse.
The owner and management team truly believe the music comes first and the fans will follow; The Theater boasts not only Texas Country staples but also blues greats, Grammy winning artists, nationally touring rock bands and local bands trying to make a name.
With state-of-the-art sound, lighting and production equipment; three full-service bars; an upper level balcony; a capacity of nearly 1,000 fans; two projector screens that show off the stage;  and a  large dance floor, the Texas Music Theater is a place you truly have to see and hear to believe.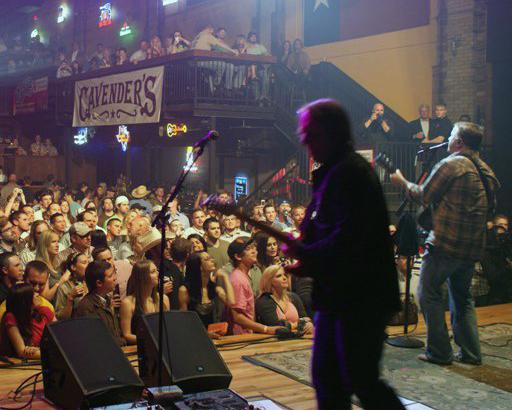 Get here early to find a great spot, and leave knowing you have heard some of the best music in one of the best venues in Texas- The Texas Music Theater.